Golden Apple Award for December goes to Nicole Gray, LHHS Math teacher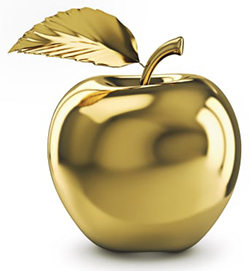 ---
The Sherry Dailey Golden Apple award for December was presented to teacher Nicole Gray from the Lake Havasu High School.

Here are a few comments her colleagues said:
She helped me to adjust in new working environment and she makes teaching algebra 3 easier for making sure that we have organized and frequent communication within our group.
Nicole has been an absolute rockstar with the new curriculum! She has taken the time to become an expert so that she share her knowledge with her subject group. She has also taken all the math mentees under her wing, and is always willing to help prep materials for another math teacher when they have to be absent.
She's a real beacon of hope in our profession.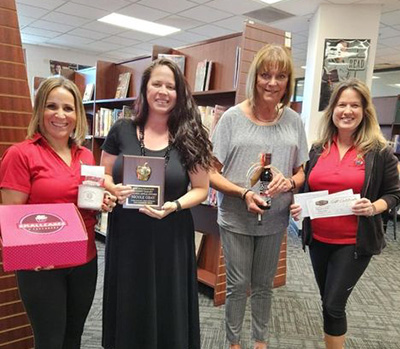 Pictured from left to right: Stephanie Martin, K-12 Board Member; Nicole Gray, recipient; Cinda Ross, Community Member, Alex Ross State Farm Ins; Amy Sugamele, K-12 Foundation Board Member.