LHHS Knights football gets OK to play from AIA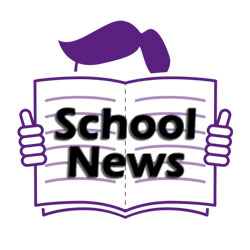 ---
by Michael Zogg: Today's News-Herald - Sep 18, 2020
USED WITH PERMISSION
The Lake Havasu football team is cleared to start its season as scheduled.
The Knights were one of many football teams across Arizona to receive some good news from the Arizona Interscholastic Association on Friday, a day after the Arizona Department of Health and Safety released their updated COVID-19 metrics for each state. The current metrics show every county except for Graham County has met the AIA's metrics to allow contact sports to hold competitions. Those metrics are 75 cases per 100,000 population, a 5% positive test rate, and a 5% hospitalization rate. Graham County's positive test rate is just 0.2% above the requirement.
Prior to this week, only La Paz County and Greenlee County had met the metrics for contact sports.
For the Knights, that means their season opener at home against Glendale is cleared for kickoff at 7 p.m. on Oct. 2 as schools in both Mohave County and Maricopa County are cleared to play contact sports.
"We are pretty excited to finally be given that green light and know that we are going to be able to play," said Lake Havasu head coach Carl Thompson.
The same metrics that allow football games to go forward also allow teams to start full contact practice.
"Everything at practice up until this point had to include a shield or a bag or something in between players," said Lake Havasu Athletics Director Dustin Zampogna. "This, now, allows us to really start preparing for the football game and practice as normal with contact."
Lake Havasu started the week in helmets and shoulder pads, and only put on full pads for the first time on Tuesday, so Thompson said the Knights aren't too far behind where they would normally be a couple of weeks before their first game.
"Football-wise the biggest thing is that we were hands-off longer than we normally would have been, but it has been an easy transition," Thompson said. "We have made sure we've done all the things that we needed to, to be on pace, and be on track. It didn't really restrict us that much. I would say we were about 85 percent of where we wanted to be at this time without being able to go full contact and everything else."
Thompson said before practice on Friday that he plans to ease the team into full contact now that it is back on the table.
"Safety is always our number one concern so we are just going to keep phasing our kids in now knowing that we can move forward," he said. "We will just continue with our progression and we will pick up our pace a little bit next week as well."