LHHS announces plans for athletic fans this fall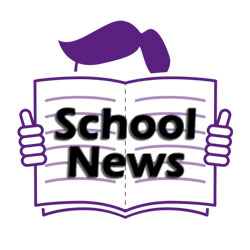 ---
by Michael Zogg, Today's News-Herald - Sep 18, 2020
USED WITH PERMISSION
Fans will be in the stands at Lake Havasu High School sporting events this fall, but in a limited capacity.
The athletics department announced how it will handle spectators at competitions on Friday, along with guidelines that will be in place for those who attend.
There will be no general admission, but each member of the home team - including players, coaches, managers, band members, and the spiritline - will be provided with three guest passes that they will keep throughout the entire season. Each athlete will distribute their passes, and a guest pass will be required in order to be admitted.
No spectators from the away team will be allowed.
Fans with a pass must still pay a $5 general admission charge ($3 for students, senior citizens, and military), but AIA passes are accepted.
"We are super excited to have athletics and we want to make sure it continues," said Lake Havasu Athletics Director Dustin Zampogna. "So we need to have certain parameters in place to make sure that it happens. It is not ideal, but it is something that we have to do right now. We have to protect our athletes, we have to protect our families, and we have to protect our stakeholders so it can continue. We don't want to see the season shut down if we can prevent it on our end."
Spectators and coaches will be required to wear masks at all times when inside and on the Lake Havasu High School campus, and are encouraged to bring their own hand sanitizer and to wash their hands regularly. Once inside, no re-entry will be allowed.
Fans will also be socially distanced within the venue. Zampogna said each seat will be identified with an "X" and members of the same household will be allowed to sit together in each seat. Zampogna said because there are likely to be multiple people in many of the spots, the X's will be spaced out a little bit more than the typical 6 feet.
Zampogna said they have been working on seating at football games for the past couple of weeks, and there are about 200 spots available. He said that is about right for the 75 players and coaches on the football team, another 15 to 20 members of the spiritline, and 50 more with the band. Zampogna said there will also be spots for medical personnel, team doctors, the media, and the booster club, which will be running limited concessions.
"Those spots get eaten up pretty quickly," he noted.
Fans who do not follow the guidelines will be removed from the event with no refund, and the athletics department notes that COVID-19 guidelines from the school district are subject to change.
Anyone who is unable to obtain a guest pass will be able to watch a live stream of most home matches and games on the Havasu Online TV Live Facebook page. The stream will also be provided to the opposing teams.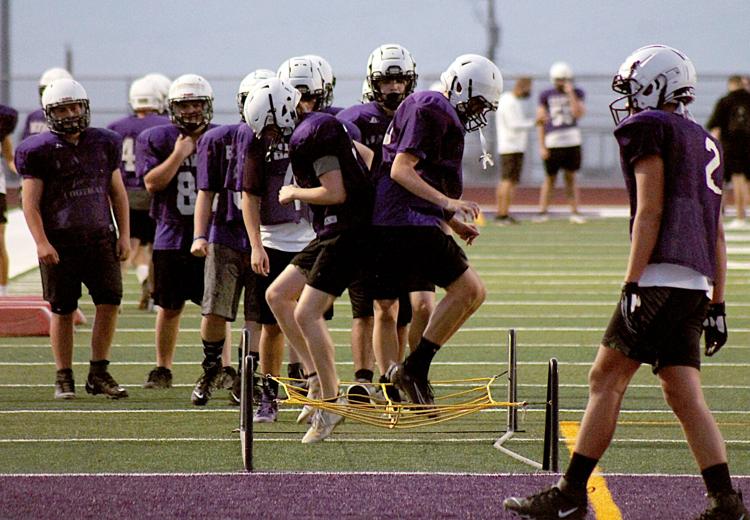 The Lake Havasu football team goes through some agility drills during practice on Monday.