Havasu PD get direct access to security cams at Havasu schools during emergencies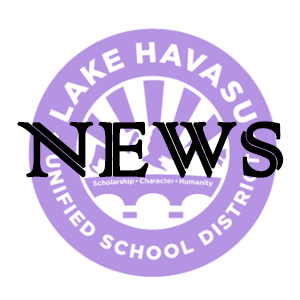 ---
by Daisy Nelson, Today's News-Herald - Nov 18, 2020
USED WITH PERMISSION
The Lake Havasu City Police Department will be able to directly access any of the cameras located at Lake Havasu Unified School District campuses, including the administrative offices, starting January 1. A five-year contract allowing the access was approved unanimously during Tuesday's school board meeting.
New surveillance systems were installed this year across the district by IPVision, a Phoenix-based company. The $500,000 project created more than 400 camera views and recordings.
"In the case of a catastrophic health and safety emergency, live video feed from District cameras may be shared with appropriate representatives of the LHC Police Department for the sole purpose of addressing the health and safety emergency," the agenda item read. "A catastrophic health and safety emergency is an exception to FERPA's general requirement of consent to the disclosure of District video footage."
According to the contract, which was developed by the district's legal counsel and approved by the city's legal counsel, emergencies can include "a natural disaster, a terrorist attack, a campus shooting, or the outbreak of an epidemic disease."
The access is limited to the period of the emergency and "generally does not allow for a blanket release of personally identifiable information," the agenda item read.
Director of Personnel Jaime Festa-Daigle explained that the agreement and new systems allow the police department to log into the systems directly and the district to monitor the police department's frequency and time of log-ins.