LHUSD educators earn/maintain National Board Certification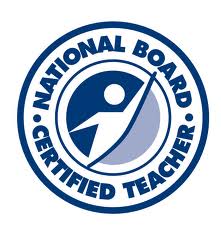 ---
LHUSD is excited to announce that the following educators earned or maintained their National Board Certification. Given the complexity of school during the past two years, this is a remarkable accomplishment. We appreciate the support of our current NBCTs who serve as candidate support providers, district and school leadership, and our supportive community.

Christie Olsen, NBCT, 20 years, maintained certificate
Courtney Zampogna, NBCT, 5 years, maintained certificate
Norma Zink, NBCT, Havasupai Elementary
Jamie Hammer, NBCT, Jamaica Elementary
Carol Nowakowski, NBCT, Oro Grande Classical Academy

These individuals join 22 NBCT teachers and hundreds of exceptional teachers and staff serving students every day.

Additionally, we have several teachers who received scores for one or more components of their certification. We want to recognize all who are striving to complete this rigorous process and encourage them as they continue to work to achieve certification.
Many congratulations!