Campuses prepare for start of new school year with online learning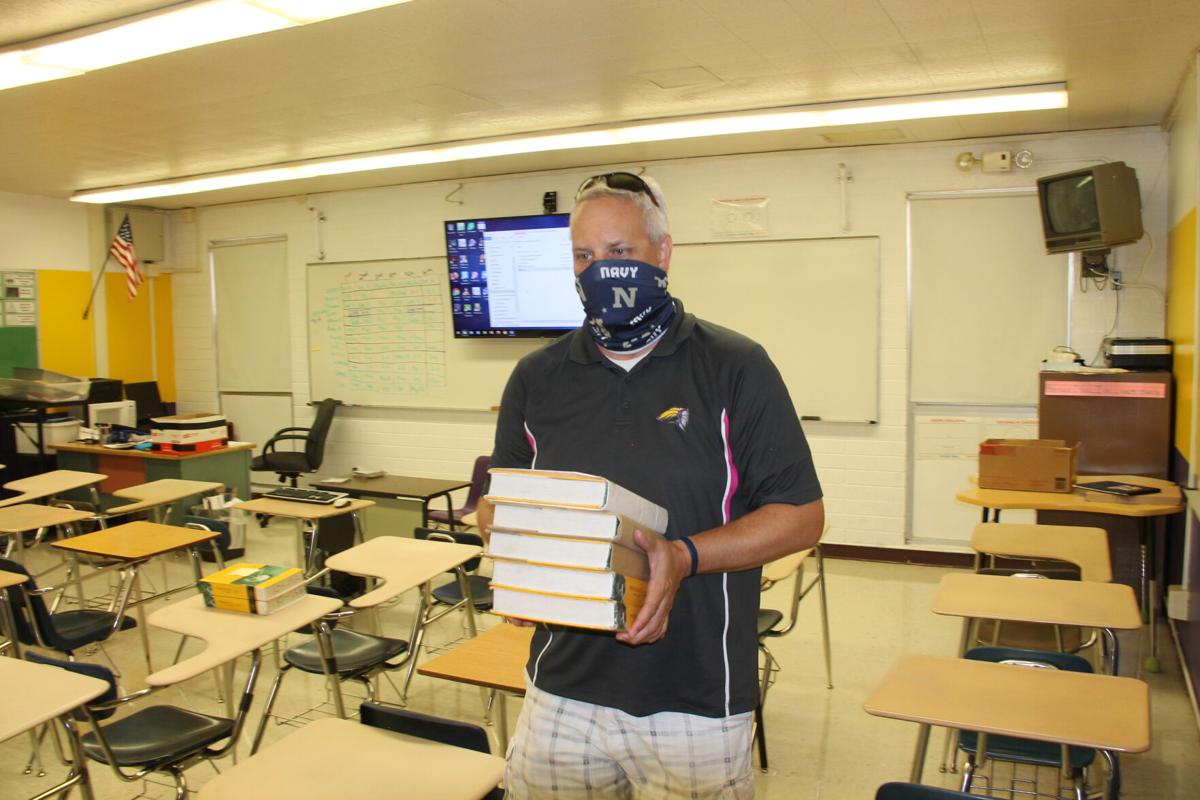 ---
by Michael Zogg: Today's News-Herald - Aug 27, 2020
USED WITH PERMISSION

The first day of school will be online this year in the Lake Havasu Unified School District, but online learning will look much different this fall than it did in the spring.
Classes will officially begin online next week, but there is still no set timeline for schools in Lake Havasu City to reopen their doors to in-person learning as the district awaits statewide guidelines from the Arizona Department of Health Services. Havasu Superintendent Rebecca Stone said those guidelines, expected to be released on Aug. 7, will provide a roadmap for how and when schools should resume in-person education.
In the meantime, the school district has significantly altered its online learning plans from the spring when schools shut down with little notice during the early days of the coronavirus pandemic.
"We are working really hard to make distance learning a very positive experience for all of our students because we know it is important for our kids to get back to school in any way we can provide that," Stone said.
During the spring, online lessons were largely a review of what the students had learned up to that point during the school year schoolwork was voluntary. But as school reopens this fall students will once again be presented with new lessons and homework will be required. Stone said students will be given both recorded and live lessons by their teachers, and the teachers will have office hours each week for students and parents to call for help or with questions.
"It is now back to what you would normally experience where the work is graded, there is feedback and it is required to be turned in," Stone said. "In the spring everybody was really just trying to keep kids engaged as much as possible but, based on the information from lots of entities, it wasn't required. It was really just review work. This is actually new learning as you would experience if you came into the classroom. So if I am in fourth grade, I am getting new fourth-grade learning, both recorded and live lessons from my teacher, all my assignments are posted or printed – depending on what the parent chooses – and that work has to be turned in and graded."
Students and parents will have considerable flexibility while online learning persists. Stone said each teacher will post all the information that students need for the week on Monday, including a schedule and links to recorded and live lessons, a schedule of their teacher's office hours for the week, and all of the assignments that need to be turned in.
"So if they chose to do much of it prior to the live lessons happening that would certainly be their option, or they can choose to complete some each day as they would normally do if they were in the classroom," Stone said. "It is really meant to be as flexible as possible for families. That is why it is all being posted on Monday – so they can get a look at their week for each child they have in school."
Stone said parents were sent a survey in which they were presented the option to have their students get homework online, or pick up a printed packet of assignments each week and turn them back in by hand. Stone said the survey also asked if families require equipment in order for their children to access the online classroom. She said the district is still working on how best to accommodate those individuals.
"If families did not have access to technology but did want to access distance learning in that way we are trying to determine what resources we have and how we can check that out to families," Stone said.
Stone said the school is also hoping to be able to open up computer labs in schools to some students but is waiting for guidance from the Health Services to determine how that should be handled. That guidance is expected to be released after the first week of school.
Governor Doug Ducey originally set a target start date for in-person education at school for Aug. 17, but Ducey scrapped that deadline with an updated executive order last week. Stone said she is hopeful that students will be able to return to in-person learning soon, but said the original target start date of Aug. 17 may be a little bit too soon.
"I don't know exactly what those benchmarks are going to be, but my inclination is that they are looking for a downward trajectory and right now we are not there," Stone said.