Location
District Office
2200 Havasupai Blvd.
Lake Havasu City, AZ 86403
Hours of Operation
School Year: M–F 7:00–4:00
Summer: M–Th 7:00–4:00
Phone: 928.505.6900
Fax: 928.505.6999
The personnel department provides support services to approximately 550 staff members with 290 certified positions. Working in our school district provides opportunities for growth and stability. Our town has a community college and both Arizona State University and Northern Arizona University have satellite campuses here which can provide courses needed to complete certification requirements for the State of Arizona.
Our school district provides a mentoring program and five days of orientation prior to the start of school for our new teachers. We will accommodate those who are traveling through our city, with an interview, if we know when they will be here. Our salary schedules are competitive with other districts in the State, and we will give credit for full-time teaching experience in an accredited school.
---
We are currently accepting applications.
---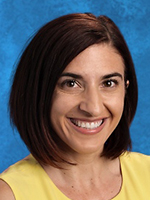 Jaime Festa-Daigle
Director
jaime.festa@lhusd.org
Debbie Molina
Human Resources Specialist
debbie.molina@lhusd.org
Teacher Certification

Job Postings

New Hire Process

Separation Process

Unemployment
Laura Moulton
Human Resources Specialist
laura.moulton@lhusd.org
Employee Records

Educational Advancements

Evaluations

Employment Verification
Gail Kulp
Sub Coordinator
gail.kulp@lhusd.org
Substitutes

Absences

Leave Accruals

Sick Leave Bank

FMLA
Pauline Whiteside
Administrative Assistant
pauline.whiteside@lhusd.org
Receptionist

Front Desk Operations

Personnel Support