Individuals, businesses, and organizations in Lake Havasu City have always been generous with their gifts and donations to the school district. This page recognizes these donations by making available the Gifts and Donations Report given to the governing board.
View Gifts and Donations Report
If you wish to make a gift or donation to the district or a particular school, you may contact the school directly or email Naomi Morgan at the district office.
Our thanks to all those who help us create the best possible educational environment for the children of Lake Havasu City.
---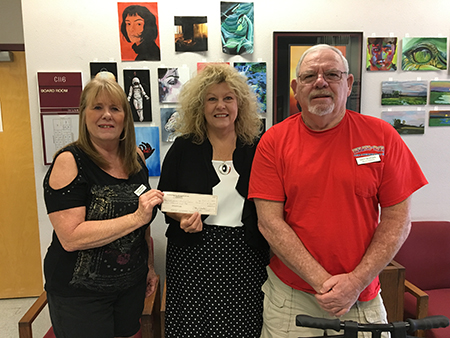 Rods and Relics of Lake Havasu City gave a $3,000 donation
to our elementary schools. Pictured are: Debbie Morgan,
Superintendent Diana Asseier, and Gary Morgan.